The Loft at Sparks BBQ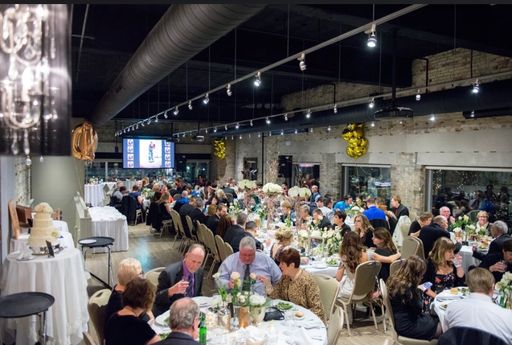 Located at 201 E. Front Street in downtown Traverse City
on the second floor above Sparks BBQ is a
unique, upscale venue which is perfect for
weddings, receptions, rehearsal dinners, corporate meetings,
launch parties, holiday parties and celebrations of any sort.
The Loft at Sparks BBQ has a capacity of 128 people and offers chair and tables, Wifi, multimedia projectors along with the opportunity to bring in catered meals for your guests. The Loft at Sparks BBQ will also provide a venue manager for your event who will keep the bathrooms cleaned, replace paper towels as needed, will assist in venue related needs, assist with elevator needs and who will conduct the final walk through at the conclusion of the event.
The Loft at Sparks BBQ is ADA Compliant and offers amazing views of downtown Traverse City. Check out our photo gallery for sample photos